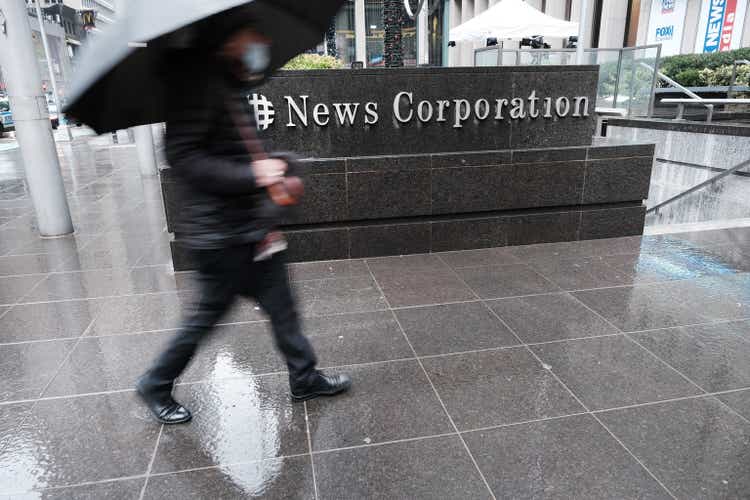 Change 1:35pm: Adds Irenic confirmation, sharing moves.
Private equity firm Irenic Capital Management is opposing potential Fox Corp.NASDAQ: FOXA) in conjunction with News Corp.NASDAQ: NWSA) instead to reduce the cost of News Corp.
Irenic, which has about 2% of News Corp. Class B shares, requires a special committee of an independent board member, to carefully monitor the potential, according to to the letter wrote to the board committee.
Fox (FOXA) and News Corp. (NWSA) confirmed last month that they are looking to reorganize after nearly a decade as separate companies. News Corp. (parent of Dow Jones and publisher of The Wall Street Journal) and Fox (owner of Fox News, Fox Business) split in 2013.
"We want to make it clear: walking away from what is possible is better than accepting a deal that fails to increase News Corp's value," Irenic officials wrote in the letter. "We have no doubt that the majority of shareholders not connected to News Corp, including Irenic, will vote against any deal that undermines the company."
The New York Times previously reported on Irenic. News Corp. (NWSA) and Fox share everything down 1.8% on Monday.
Another News Corp. investor, Airlie Funds Management, told the NYT it did not believe in the merger proposal.
Irenic, who is a businessman last month, said that he wants News Corp. (NWSA) to share its marketing and real estate business. Irenic says he asked to meet with the special committee.