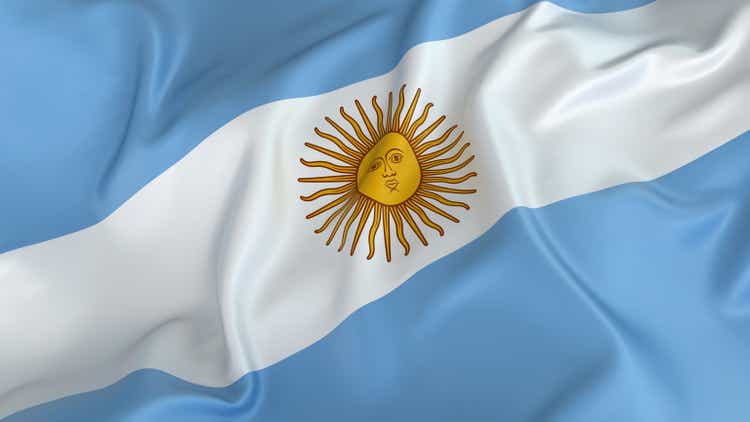 Argentina's shale oil production reached a new high in December, the Energy Ministry said on Tuesday, boosted by continued development of the large Vaca Muerta shale formation.
The country pumped about 282.4K bbl/day of shale oil last month, about a third higher than the same month last year.
Shale production accounted for 45% of Argentina's 622.5K barrels of oil per day in December, which also marked the highest level since 2009 and more than 11% over the previous month.
The government also said it hopes to launch a contract to build the second phase of the main gas pipeline from Vaca Muerta in the next 90 days.
Argentina's YPF (NYSE: YPF) and Malaysia's Petronas says it wants partners to help build a $10B refinery, the key to raising production from Vaca Muerta.
Argentina has the largest shale reserves in the world, and YPF ( YPF ) is "an undervalued shale giant," wrote Power Hedge in an analysis published on Seeking Alpha.