Arsene Wenger said Germany had withdrawn from the World Cup because of "political protests", prompting him to withdraw from the group.
Germany, who were world champions in 2014, were kicked out of the World Cup for the second time in a row, after keeping their mouths shut as their team filmed before the opening game against Japan in protest of FIFA's ban on OneLove.
It comes after the German Football Association (DFB) told captain Manuel Neuer not to wear the rainbow in the match against Japan following FIFA's warning that he would face "severe" sanctions if he wore the necklace, which promotes diversity and inclusion.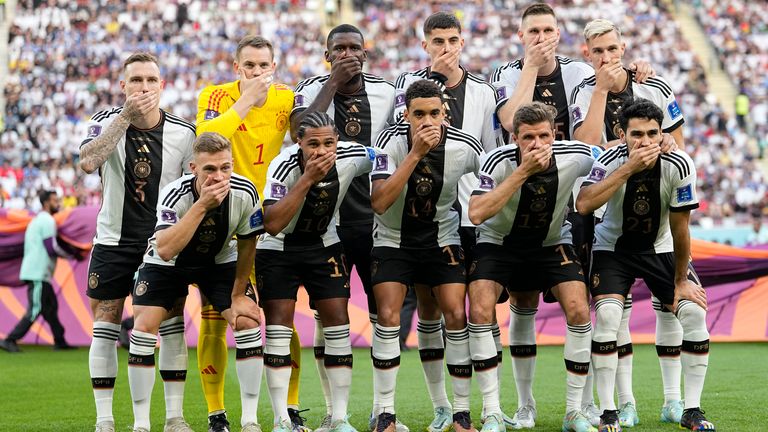 England, Wales, the Netherlands and several other countries also did not wear the armband.
Germany were not punished by FIFA for their pre-match actions, but Wenger, who is FIFA's head of international football development, said he would have lost interest.
Wenger, when asked about the exit of Germany, said at a briefing of the World Cup Technical Study Group: "You know when you go to the World Cup, you know that you will not lose the first game. The teams that have the experience of playing games. like France and England played well in the first game.
"The teams that were mentally prepared, with a mindset to think about the competition, not political demonstrations."
The World Cup in Qatar has seen a lot of political discussion from the community, with some concerned about the host's treatment of immigrants, its approach to LGBTQ+ rights and FIFA's threat to punish players for political reasons.
The German FA has been the most vocal in pushing for the "OneLove" anti-racism kit to be worn by players and said the "extreme fraud" had led to Germany, Denmark, Belgium, the Netherlands, Wales, England and Switzerland abandoning the uniforms.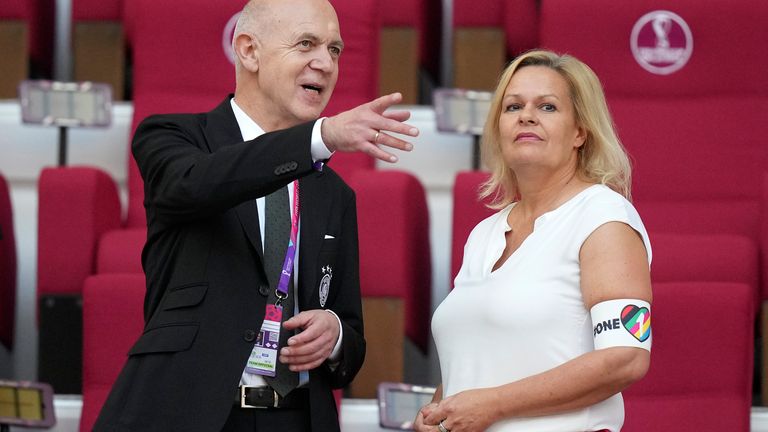 German Interior Minister Nancy Faeser, who was sitting next to FIFA President Gianni Infantino in the VIP box, wore a OneLove necklace in support of the national team.
The DFB lost one of its commercial partners last week when German supermarket REWE ended its sponsorship deal over the armband controversy.
REWE CEO Lionel Souque said: "We stand for something different and football is different. The disgusting behavior of FIFA and me as CEO of different companies, and as a football fan, is totally unacceptable."
DFB press officer Steffen Simon said Deutschlandfunk The radio that England, who was the first team to prepare to wear, was threatened with several game penalties.
Denmark has also taken a stand on mobile phones and last month it wanted to use teaching materials with human rights slogans.
Speculation had swirled over Denmark's threat to withdraw from FIFA over the weapons, which their organization said was unacceptable to the media.