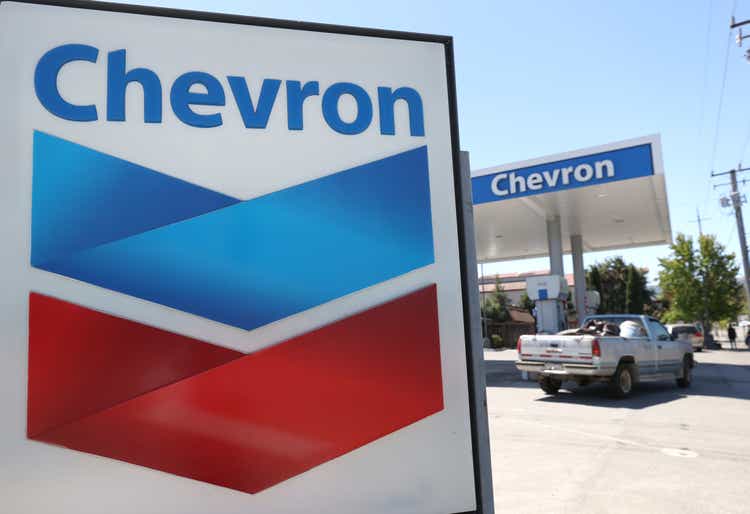 Chevron (NYSE: CVX) said Wednesday it set the FY 2023 spending budget at $17B, at the end of the $15B-$17B medium term and up more than 25% from the 2022 forecast.
Chevron (CVX) said Upstream capex includes more than $4B for Permian Basin development and ~$2B for other shale and solids projects.
The budget also includes ~$2B for projects that reduce carbon emissions or increase renewable energy capacity, more than doubling the 2022 budget.
The company's total spending next year will be higher than the pandemic years of 2020-21, but still about half the $30B annual average of 2012-19.
"Our capex budgets remain consistent with prior guidance despite inflation," Chairman and CEO Mike Wirth.
Shares of Chevron (CVX) have been expensive, "trading at a price that requires long double-digit prices, which history shows is unlikely," The Value Portfolio writes in an analysis published on Seeking Alpha.