Chris Eubank Jr will fight Liam Smith next at the AO Arena in Manchester on January 21, live on Sky Sports Box Office.
In a blockbuster run-up to 2023, the middleweight contenders go head-to-head in the highly anticipated BOXXER: Unleashed – in association with Wasserman Boxing and live in the UK and Republic of Ireland on Sky Sports Box Office.
Smith (32-3-1, 19 KOs) enters this mouth-watering pay-per-view fight in the form of his life following wins over Jesse Vargas, Anthony Fowler and Roberto Garcia.
After winning his BOXXER debut in September, Smith immediately set his sights on Eubank Jr as he prepares to become a world champion again.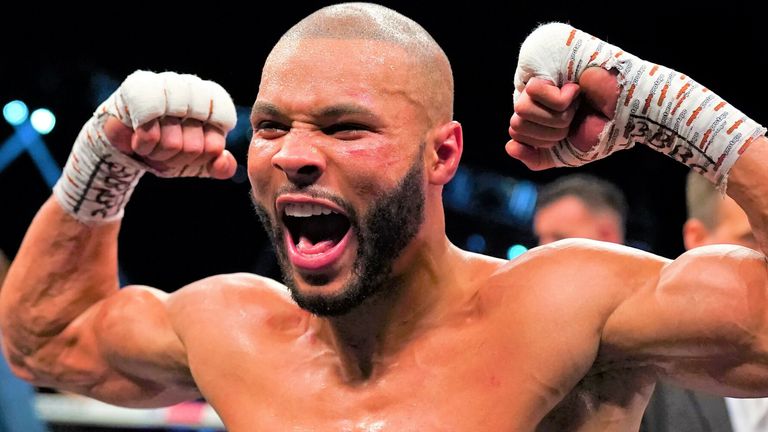 Smith, 34, went toe-to-toe with Saul 'Canelo' Alvarez in 2016 and comes from a proud, well-known bloodline including brothers Paul Smith Jr, Stephen Smith and Callum Smith.
Eubank Jr (32-2-0, 23 KOs) is a man whose family name doesn't even need to be mentioned.
The son of former world champion Chris Eubank, the 33-year-old has made a name for himself in the sport but in Smith, Eubank Jr faces the toughest test of his successful career.
The Brighton-based former IBO world title holder and now entering his reign, is looking to start the new year.
Desperate to get back inside the ropes after his October bout with Conor Benn was suspended, Eubank Jr last fought in February when he successfully defeated Liam Williams in Cardiff with a unanimous decision victory.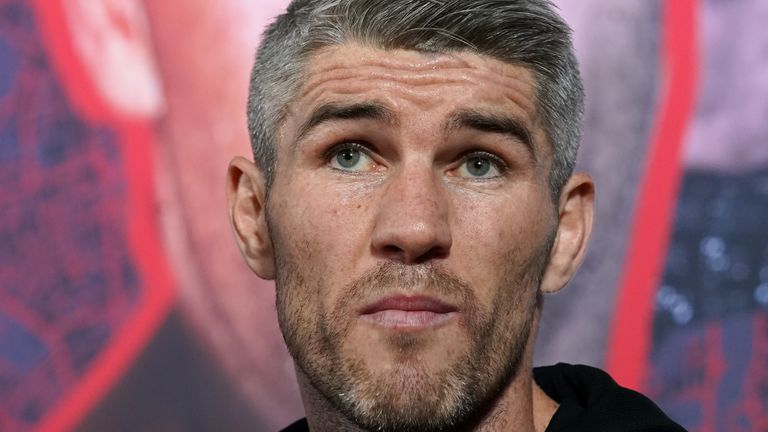 'Eubank Jr is very wrong to fight me'
Smith said of Eubank Jr: "He's making a big mistake in fighting me. Every time he's stepped up to the top, he's failed. I'm an elite and he'll fall again on January 21 in Manchester.
"If he was 60% in a fight that wasn't against Conor Benn, then he should be 160% ready to face me, who was the world champion, in front of thousands of fans in the North-West.
"For Chris this is high risk, low reward. For me, it is the best platform to show that I will rule the world again in 2023. He has to prepare for the most difficult night of his career."
Eubank Jr said of Smith: "Has he been in there with good fighters? Yes. Is he on my level? No.
"He's a skilled fighter, but class beats skill any day of the week. It's a good opportunity for me to show that I'm twice as good a fighter as he's faced.
"Manchester is a famous sporting city. It has had many fighting days and many memorable fighters were born there.
"It's going to be great, and Eubank's name will hopefully be mentioned whenever the history of Manchester boxing is discussed.
We look back at some of Smith's best fights

'There are no bigger names in the game than Eubank Jr'
Ben Shalom, BOXXER founder and CEO said: "What a way to start the new year. This is the fight that British boxing fans have been calling for.
"There are no bigger names in the sport than Chris Eubank Jr, who many believe is coming into his prime now. This is his biggest fight yet against the world's best fighter, Liam Smith.
"Liam is proven at the international level and in his lifestyle. Many would feel that he is the go-to guy for this.
"It's going to be a huge moment in British boxing and we're delighted to be bringing this event to the fans in the iconic city of Manchester."
Highlights of Eubank Jr's speech beat Liam Williams in Cardiff

Wasserman's Global Boxing Director, Kalle Sauerland, said: "Eubank vs Smith is a fight that has been talked about for a long time.
"It's fantastic for the sport of boxing to kick off a big year for legendary middleweight champion Chris Eubank Jr, in what we hope will be a big year for him."
Fight fans can pre-register for tickets today, with the pre-sale date being Tuesday, November 29th. Tickets will go on general sale on Thursday, December 1st.