Stuart Broad believes his England career could have ended better had he not been beaten during last year's tour of the West Indies.
The 36-year-old has returned to the New Zealand Test team after taking an extended period of time to wait for the birth of her first child, Annabella, and is aiming for Thursday's opener at Mount Maunganui, but the last 12 months have been in sight. as if his days in England were over.
After the 4-0 Ashes defeat Down Under, Sir Andrew Strauss decided to drop Broad and James Anderson for a tour of the Caribbean that was billed as 'reinstating the red ball'.
The gamble of removing two of the highest wicket-takers in the country's history backfired, as England lost the decision following a turgid draw, and the pair were welcomed back with open arms by the new regime of Ben Stokes and Brendon McCullum.
Broad was disappointed by his failure at the time but realized it was a blessing in disguise that he was not beaten on the batting surfaces of Barbados and Antigua.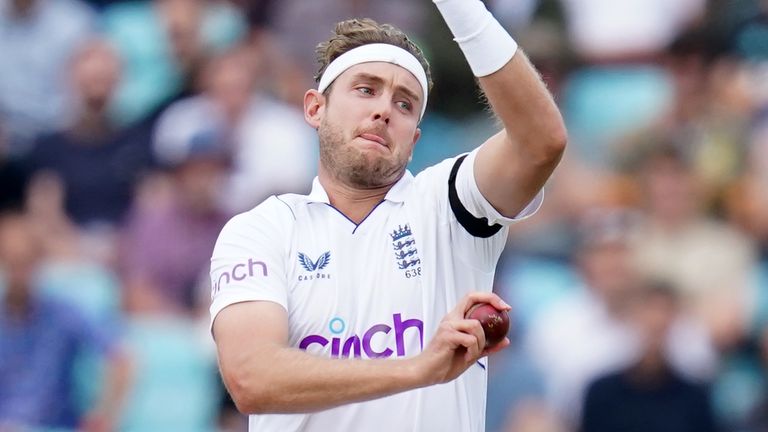 "Without a doubt that decision saved my career. If I had gone there on those platforms I don't know if I would be here now," he said.
"I don't think it was made that way by the selectors but I feel lucky. Looking back a year I wouldn't have chosen to miss the Caribbean but it was a good thing that happened to me. Other than that I changed my mind and just hit one week.
"It can be tiring to look away all the time and we got into the habit of doing that. I'm very relaxed now. If I'm selected, I'll give it my all, apply, sign and go again. It's a big year for England cricket and the way this team is doing, it's great to be with them."
Broad's brush with cricket's demise has given him a new appreciation for his Test career, as he enters his 17th year as an international pacer.
Both he and Anderson have welcomed the changes introduced by Stokes and McCullum, from efforts to build behind the scenes to a focus on entertainment on the pitch.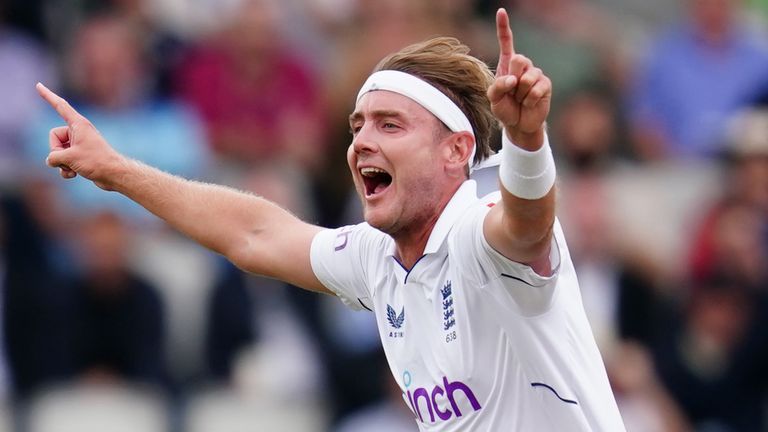 He also got a chance to take it a step further in December, when he became a keen observer of Pakistan's history as he fulfilled his father's wishes.
"I'm so lucky to have been through the birth and the first 12 weeks of Annabella's life, it's definitely been life-changing, but I've watched the journey so much," Broad said.
"It was great fun. I loved watching and seeing what was coming. The way they played was impressive for an England team away from home on the subcontinent."
He was particularly taken by the arrival of 18-year-old Rehan Ahmed as the so-called 'nighthawk' at the start of Karachi.
Broad was first put in the position, which involves the Thailander being promoted to move and stop and change the pace of the game, but he has yet to get the chance.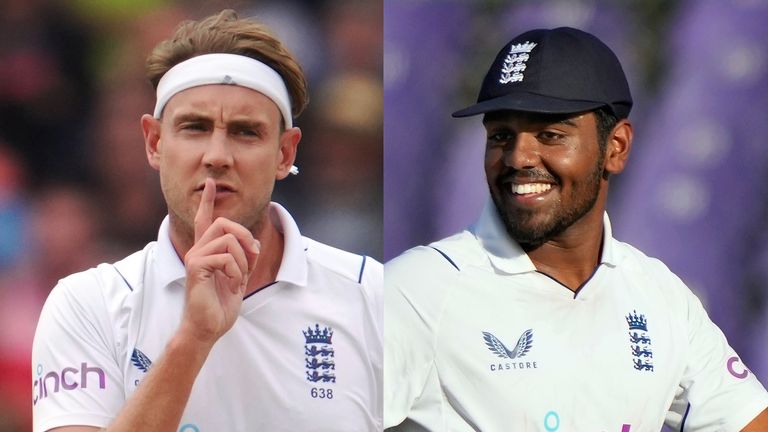 "I texted him when Baz (McCullum) did it, I was impressed with how he started," he said with a smile.
"Every nighthawk dreams of hitting your first ball for six but he knocks it down for four and then comes out running so they were all big ticks.
Broad's keen interest speaks volumes for the open spaces available in the squad and he clearly believes McCullum's ambition to make the Test team a place for the players he wants to work on is working.
He added: "Yes, you can earn a lot of money playing T20 games and if that is your main goal then you always go through that route. But the satisfaction with this environment is 10 out of ten.
"There is no way you can go about leaving five days after passing the Test after all your hard work. It's a test of character, strength and skill."