Eric Dier admits he fears his England career is over after missing last summer's Euros.
England lost heavily on penalties to Italy in the final, but Dier missed the tournament after being sent off for poor performance. The Tottenham defender was part of both the Euro 2016 and 2018 World Cup squads.
But a financial boom saw him end 22 months in the international wilderness in September, with Dier starting every Nations League game.
Dier brings plenty to Gareth Southgate's squad and the 28-year-old could complete an impressive turnaround if he can fit in against Iran on Monday.
"I'd be lying if I said I didn't think (my England career ending) was a possibility," he said. "Obviously those thoughts go through your mind.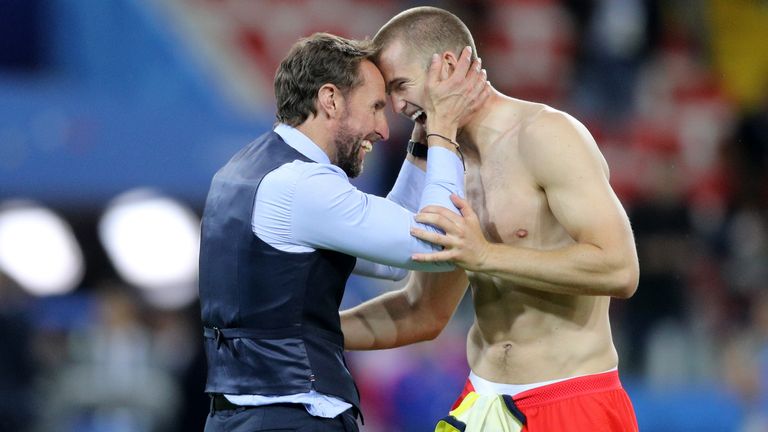 "When I missed the Euros, it was obviously one of the worst times in my career. But I always say that I should have a good career if that was the worst time.
"I'm happy to be here now. It was good for me in many ways. It encouraged me to play, for me, the best football I've had in my career.
"So, there are always positives that I have to look at from there, but obviously those thoughts crossed my mind and you see with other players (they don't come back).
"I'm very proud, how I was able to fight and come back."
FIFA president Gianni Infantino made a surprise speech on the eve of the World Cup, which he called "shocking" and "misleading, disrespectful and disappointing".

Dier also said it would be a mistake to ignore foreign affairs in Qatar, but admits that lingering questions about the cloud hanging over the World Cup are dampening the players' enthusiasm.
The Gulf nation's human rights record, mistreatment of migrant workers and repressive LGBTQ+ laws led to the release of the 22nd race.
FIFA president Gianni Infantino took aim at European rivals Qatar on the eve of the World Cup in a surprise press conference that ended before defender Dier spoke to the media.
Sky Sports News chief reporter Melissa Reddy blasts FIFA president Gianni Infantino's "shocking" comments.

Like his England teammates and other players at this World Cup, the outspoken 28-year-old faced questions about his host country's affairs beyond the ball.
"It's very difficult every day for all of us as players," said Dier, who did not watch Infantino's press conference.
"We have come here and we know that these topics are being answered and it is difficult for us.
"I was looking today because I thought I might get a question like that.
"The World Cup was held here in Qatar in 2010 and at that time I was 16 years old. It is very difficult for me to speak because we as players have no say in the sport.
"Those decisions are made by people above us and obviously we are the ones who sit here to answer such questions. It is difficult for us.
"Not just us, every team, every player will face them in the whole tournament. It's disappointing.
"For me personally, I live with the values ​​that have been given to me by my family and what I have grown up with, how people have taught me.
The Times' senior football writer, Henry Winter, believes that FIFA President Gianni Infantino's speech on the eve of the World Cup is disappointing for football fans.

At the same time, I am respected everywhere I go.
"We've only been here for a short time, so, for me, it's important to have our experience and then have a better idea of ​​what to say about it.
"A lot of things have happened in the past – a lot of it is very sad – and that will always be on my mind.
"But as a group, and as individuals, we have certain values ​​and no matter where we go we will carry those values. And at the same time, we respect wherever we go. It's hard for me to talk about this kind of situation."
England and Everton defender Conor Coady has said the club believes football is for everyone and should be inclusive but will respect Qatar's laws.

Drawing for the World Cup 2022
Group A: Qatar, Ecuador, Senegal, Netherlands
Group B: England, Iran, USA, Wales
Group C: Argentina, Saudi Arabia, Mexico, Poland
Group D: France, Australia, Denmark, Tunisia
Group E: Spain, Costa Rica, Germany, Japan
Group F: Belgium, Ghana, Morocco, Croatia
Group G: Brazil, Serbia, Switzerland, Cameroon
Group H: Portugal, Canada, Uruguay, South Korea