Gareth Southgate has warned his England players that their World Cup run will end early in Qatar unless they shake off the humiliation of Monday's 6-2 win over Iran.
England opened their Group B campaign in Qatar in stunning fashion as they comfortably toppled Iran, taking a 3-0 lead in a packed opening half before adding three more goals at the break.
Bukayo Saka scored twice and Jude Bellingham, Raheem Sterling, Marcus Rashford and Jack Grealish added the other goals in Doha, while Mehdi Taremi scored twice for Iran.
Southgate was unhappy with the way his side allowed Iran to score both goals – and admitted England need to step up their game in their next game against the United States on Friday.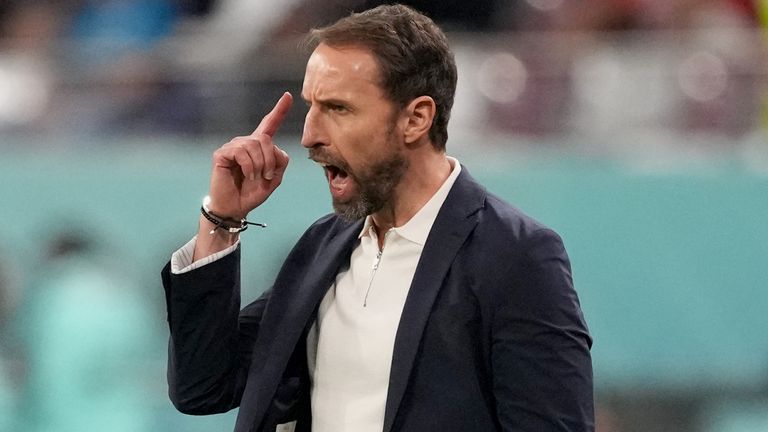 "We are happy to start the tournament in this way and we are very happy with our performance," he said. "We know Iran are difficult to score goals, so it's a credit to our players in the game, the way we pass and finish.
"At the end of the game, scoring two goals like we did is not the level we need, we have to be better than we were today against the USA because they will come to beat us. .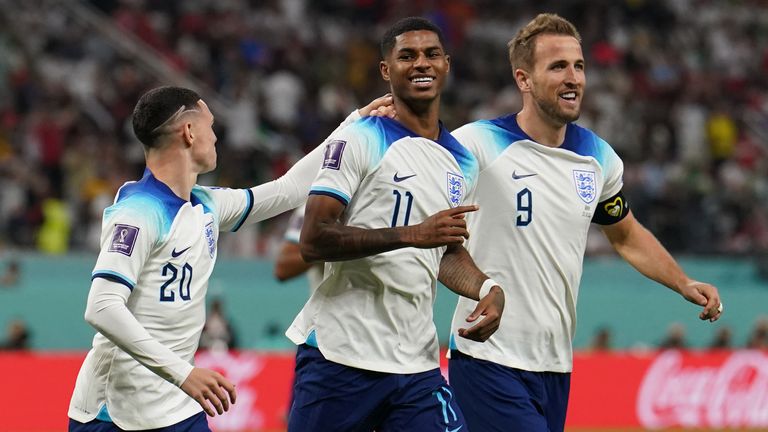 "I don't like slow games and there were a lot of extra minutes in both halves. I understand that games are slow, but it won't be enough to progress. We still have a lot to do to qualify."
Southgate plays down Maguire and Kane worries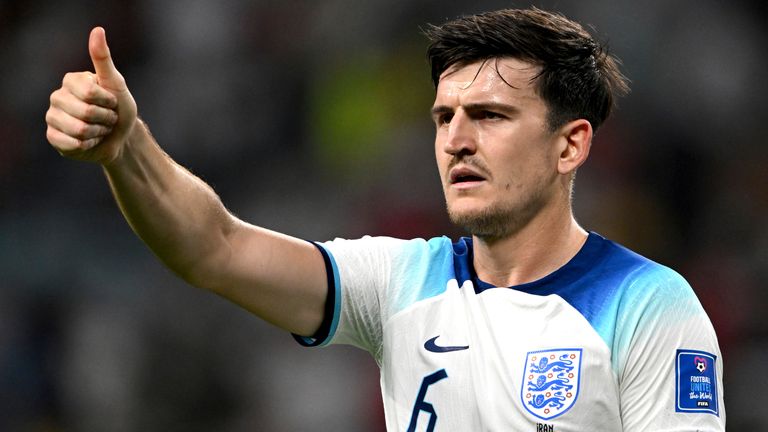 Despite the dominance of the goals and half, with England enjoying 78 percent of the possession, there were reasons for concern when captain Harry Kane and defender Harry Maguire struck in the second half.
Kane went off in the 48th minute after being challenged by Iran defender Morteza Pouraliganji and – after being substituted in the 75th minute – appeared to have a light bullet wound to the leg after the game.
Maguire, meanwhile, fell ill after Taremi scored Iran's first goal and was immediately replaced by Eric Dier.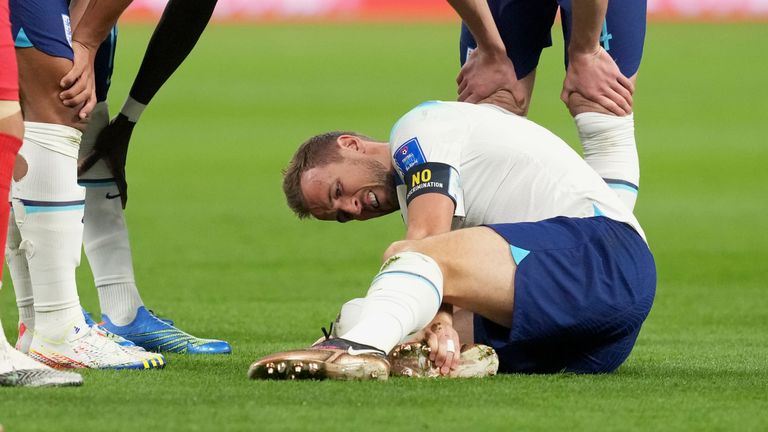 Speaking about the dismissal of the defender, Southgate said: "He got sick and stood up just before the goal and based on the way the game went, he felt there was no reason to go. Other than that, I didn't see anything to worry about.
"I think Harry (Kane) is fine. It looked difficult, but he continued in the game and we took him off because he saw that there was a moment where we could do it."
Saka: Love after missing the Euro penalty makes me determined
The English team specialist, Bukayo Saka said he is very grateful for the support of this country and is in a good position after scoring twice against Iran.

The headlines were driven by Saka's two heroics, with the Arsenal winger playing his first game for England since missing the goal in the Euro 2020 Final.
In July last year, Saka missed the crucial match against Italy at Wembley to give them victory and the player was subjected to online abuse by Marcus Rashford and Jadon Sancho, who also missed out.
Recalling the moment after the Iran match, Saka said: "It's a long time ago, but it's a moment that has stayed with me and will stay with me forever.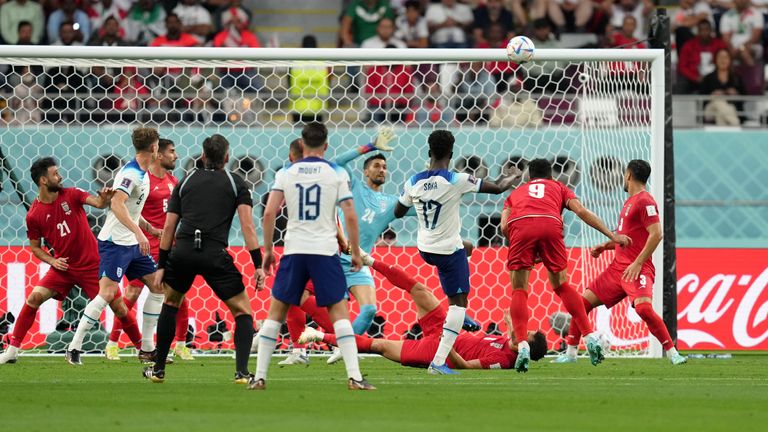 "But I feel blessed and grateful to have teachers, not only here with Gareth and England – but also at Arsenal. My friends and my family who put their hands on me and the love of my friends and the country to help me. go back to a good place.
"When I feel that love around me, I believe in myself. When I wear the England shirt, I always give 110 percent and do my best to make my nation proud."
Southgate: England players don't have to deal with OneLove problem
Gareth Southgate says England squad not affected by decision not to wear OneLove necklace, but insists 'people know what we stand for'

Foreign affairs headlined the Group B opener as England announced three hours before Harry Kane would not wear the OneLove armband at the World Cup in Qatar.
Sky Sports news He revealed that Kane and eight other national team captains who have unveiled the banner could be punished by FIFA for breaching competition rules, yellow cards or a one-match ban for the captain.
Instead, Kane came out wearing a "No Discrimination" shirt designed by FIFA, where every England player knelt before supporting equality and inclusion.
Sky Sports News' Rob Dorsett and Kaveh Solhekol have revealed that Harry Kane could have been at risk of a ban had he chosen to wear the OneLove necklace in the match against Iran.

Speaking about the OneLove controversy, Southgate said it is not good for England players to be distracted by it and the team's aim is to play well at the World Cup.
"It's not something that myself and the players have been dealing with in the last 24 hours," the England manager said. "These discussions have been ongoing between several European countries and FIFA.
"I understand how FIFA is because you can set a precedent and it's difficult to find a line. I think that in an ideal world, this would have been clear before.
"It wasn't a distraction for us, we had to focus on football, we can't get involved right now. We have to focus on the game and the fitness, especially the players. It's not that they're going to fight. That.
Rob Dorsett and Kaveh Solhekol examine why England, Wales and other European nations chose not to wear the OneLove bracelet at the World Cup in Qatar.

"People know who we stand for, people know the group of players, we took responsibility when we saw that we could change, there are some things we cannot change, so we have to put our energy into other things. transportation.
"Each coach has the right to focus on football. There are some things we want to discuss, for 12 months we have done this. But this is the World Cup.
"We cannot refuse to answer anything and there is nothing I will not say, but the main part of my energy should be in preparing the team. Some people in our organization have to deal with other things, it is not a responsibility. Among the players, they did not decide where we are. That is my feeling at the moment."
Queiroz criticizes fans for mocking, defends concussion decision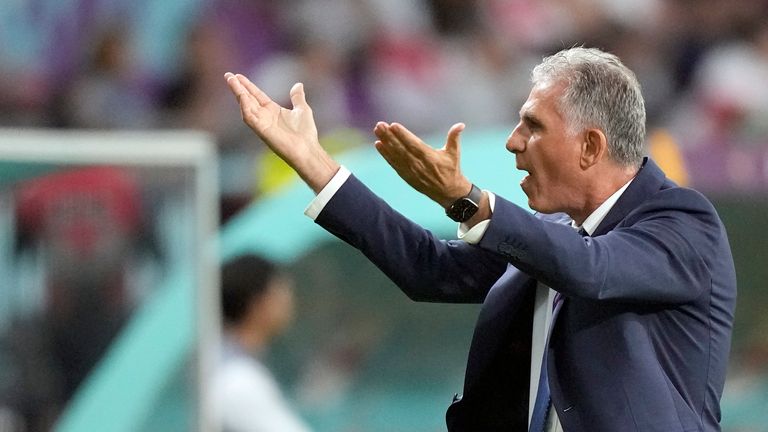 Iran has also faced controversy ahead of the tournament over foreign affairs, with calls for the country to be banned from the World Cup due to its record on women's rights.
The participation comes at a time of turmoil in Iran, where international protests over the death of 22-year-old Mahsa Amini in police custody in September were met with a bloody response by the ruling government.
Amini died after being arrested by the state's notorious police officers for violating their Muslim dress code.
The Iranian players refused to play the national anthem, which their fans were seen chanting along with holding placards in support of women in their country.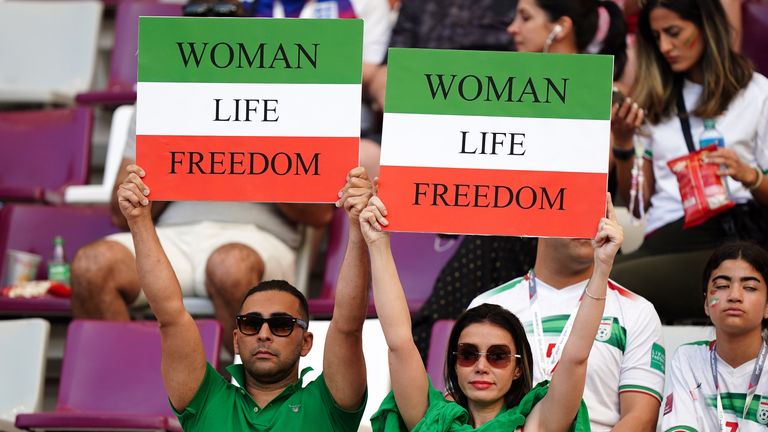 After the defeat to England, Iran manager Carlos Queiroz criticized the fans who booed throughout the Group B opener, saying his players did not need to be distracted.
"In 2014 and 2018, we had the full support of the fans," said Queiroz. "Now you see what happened today. If Iranian fans want to come here and not support the team, they will stay at home.
"We don't want them, why did they come here to fight against the team? Having fans who only support the team when they win, we don't want them.
"The fans should leave the boys to watch football, all Iranians are welcome. They can cheer or criticize the team. But those who come to disturb the team with issues not related to football, are not welcome. Our boys are simple football boys. They represent their country."
Queiroz also defended Iran's handling of the goalkeeper Ali Beiranvand suffered a concussion. The bowler suffered a broken nose in a clash of heads with teammate Majid Hosseini but tried to continue.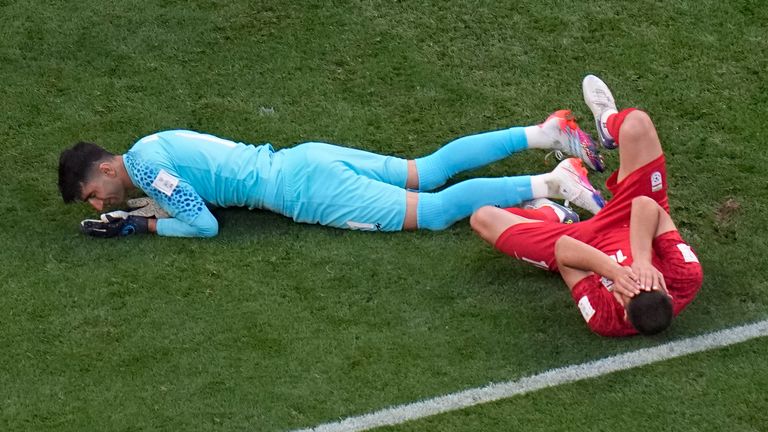 A minute later, he sat down and was finally replaced, a series of events that were labeled "a major failure" by the brain injury organization Headway.
Iran's head coach said: "There were some signs that he might be concussed, it wasn't obvious. Unfortunately, a minute later the player couldn't continue and he had a serious problem. He is on the way to the hospital.
"That's why the delay happened, it was the hesitation between the broken nose and the shaking."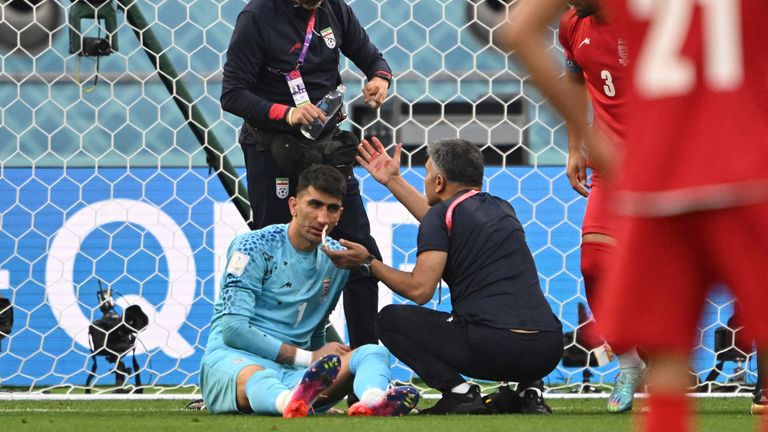 Luke Griggs, Headway's long-term chief executive, said: "It was out of character that he left a minute later, he shouldn't have been there for a minute, not even a minute.
"He was distraught and unfit to continue, this seems to be another story created by the players and not by the medical staff.
"This was the first test of the FIFA World Cup concussion protocol and it was a catastrophic failure."