Gary Neville believes England vs France in the World Cup quarter-finals is "the game of a lifetime" and thinks Kyle Walker is the right man to partner Kylian Mbappe.
England made a big World Cup debut with the defending champions after pipping Senegal 3-0 in the last 16 on Sunday night.
"It's a live game on Saturday," Neville said Sky Sports.
"When I think about my career I'm playing in Euro 1996 or 2004 and 2006 with Portugal. These games are once or twice in my life. England vs France on Saturday night in the World Cup quarter- Finally, they don't come in your life very often, they are big moments .
"I don't think the boys can wait. This is a game that we can win, we know that, they are world champions and a very good team. I always think that you can go and enjoy a game like this as there is less pressure than playing against Senegal.
Neville says Jude Bellingham is acting in a way that reminds him of Steven Gerrard and Roy Keane.

"If you lose on Saturday, unless it's difficult, which is not going to happen, you will go out of the tournament to win. Getting out of the second round is tough, the semi-finals are birdies and the final is eagles.
Keeping Mbappe – the most popular player in the tournament so far – quiet will be a key tactic in trying to overcome their hosts. England will likely have Walker to do the job and Neville believes there are no right-backs in the world equipped to do the job as well as Manchester City's defenders.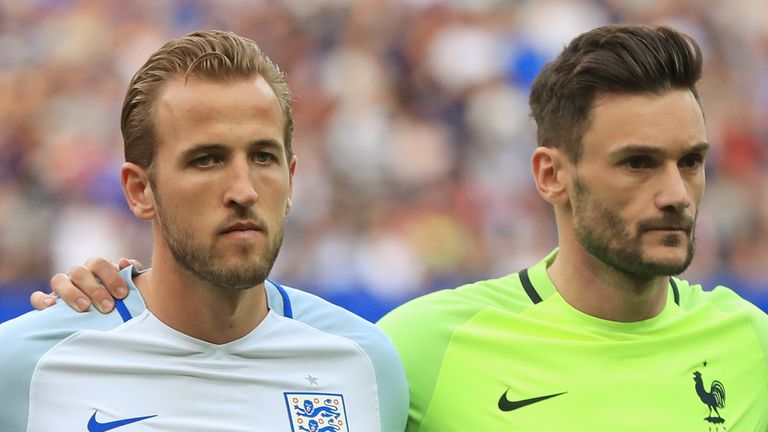 "I think we have the best right-backs in the world to deal with Kylian Mbappe," Neville said.
"In terms of physicality, speed and experience, I can't think of anyone who can match Mbappe more than Kyle Walker. That doesn't mean they will keep him quiet for 90 minutes because Mbappe is amazing and special. But we are lucky. Like Walker he can match him in other places. ."
'Sterling's situation shows how far we have come with compassion and empathy'
Neville believes England's handling of the Raheem Sterling case was far more well-managed than in the past.

It wasn't a good 24 hours in England when Raheem Sterling had to return to the UK from the World Cup camp after those who broke into his home.
Sterling missed England's 3-0 win over Senegal, having started two of the Three Lions' three games at the World Cup so far.
It is understood that Sterling wanted to go home as soon as he was informed of the break-up, shaken and concerned for the lives of his children.
Neville said the way the situation was dealt with by all involved shows how far football has come in showing compassion for serious issues affecting players.
He said: "What it tells us is that very bad things are happening in the world and we have to think about this and how English football, Gareth Southgate and the media are dealing with this now. We are very honored and compassionate. It is compassionate when we put football aside and people first.
"This would not have happened 20 years ago. There would have been a difference in every aspect. The player would probably feel that he could not go home or feel comfortable talking to them. The manager or the staff would have been more. The attitude of 'what can you do there – we will take care of your family and you stay here, we have a game to win'. Our thoughts are with Raheem and his family."