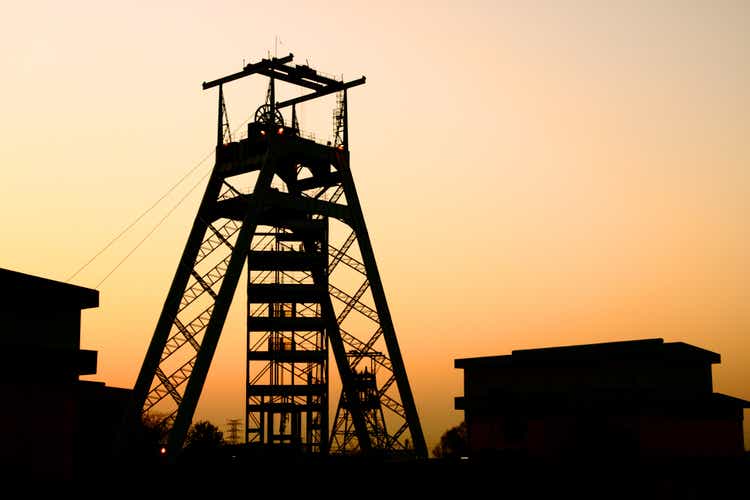 Harmony Gold (NYSE: HMY) -4% in Thursday's trading after reporting lower FQ1 gold production and higher prices compared to the previous quarter, while the South African miner also backed its guidance for the full year.
Harmony (HMY) reported Q1 earnings rose 1% to 11.23B South African rand (~$650M) from ZAR11.07B for the June quarter on higher gold prices; The average price of gold received by the industry for the quarter rose 1% to $1,743/oz.
Q1 gold production fell by 4% Q/Q to 366,390 oz, mainly due to the closure of the Bambanani facility at the end of 2022; On a closing basis, South Africa's underground production was up 2% to 272,219 oz.
The Q1 net price rose 5% to $1,657/oz, impacted by Eskom's winter electricity prices.
The success of Harmony's (HMY) South African high-end and innovative projects led to a 17% increase in operating income to $50M.
Harmony (HMY) said it is still on track to meet its full-year gold production guidance of 1.4M-1.5M oz.
Harmony Gold's (HMY) price return shows a 15% YTD loss and a 19% decline over the past year.