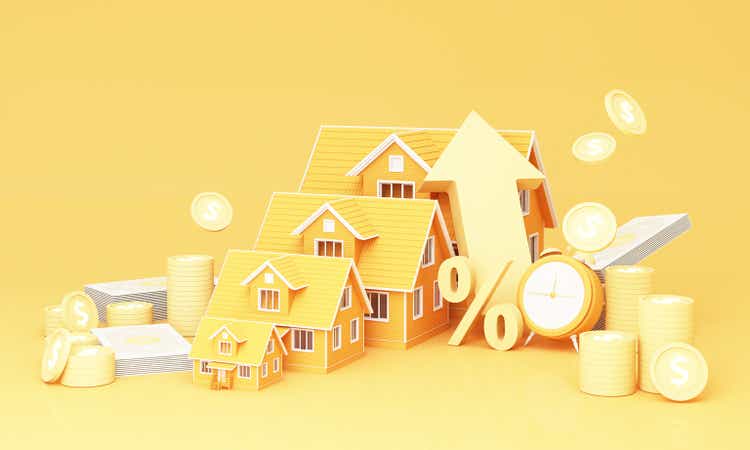 Long-term interest rates fell as concerns about the financial crisis grew.
The 30-year mortgage was at 6.33% in the week ending Dec. 8, down from the previous week's 6.49% and up from 3.10% a year ago, according to the Freddie Mac Primary Mortgage Survey.
The 15-year mortgage yield averaged 5.67%, down from last week's 5.76% and up from 2.38% a year ago.
"Mortgage rates fell for the fourth week in a row, due to an increase in the financial crisis," Freddie Mac Chief Financial Officer Sam Khater said.
"Over the past four weeks, loan rates have dropped by three-quarters of a percentage point, the biggest decline since 2008," Khater added.
Here are the results of the survey: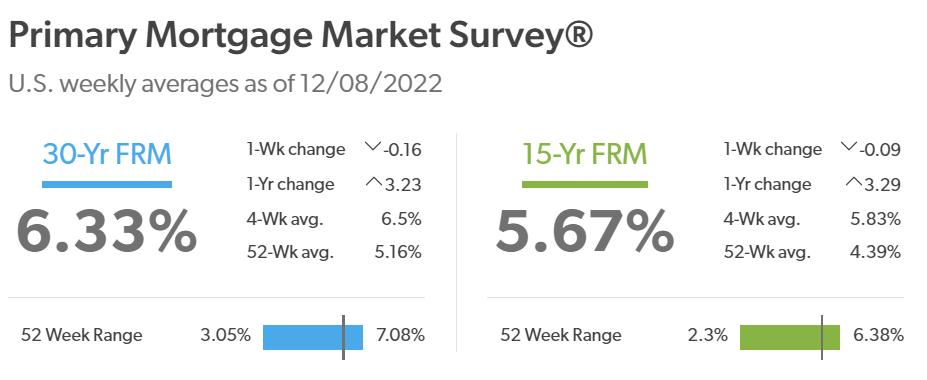 Here's a look at housing price movements over the past year: