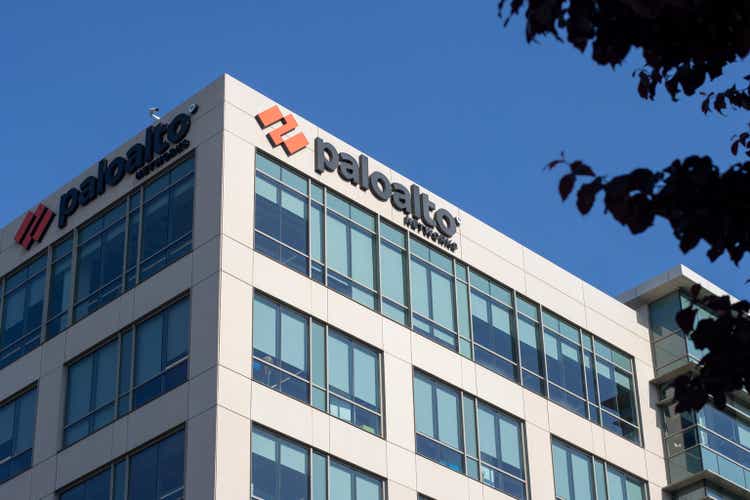 Palo Alto Networks (NASDAQ: PANW) was among tech stocks Friday as investment firm Baird called the cybersecurity company's growth "impressive," adding that it has "sustainable potential."
Analyst Shrenik Kothari, who said top price and $220 price tag, he said the company's pipeline of edge access and cloud security continues to show that there is a customer integration theme at play.
"We believe the company's platform focus and integration have led to long-term success," Kothari said in a note to clients.
Palo Alto Networks (PANW) shares scored about 7% to close at $167.24, although they were at their best level in the session following the early praise.
In addition, Kothari said that the company's federal business is "one of the bright spots," adding that a recent check showed a greater mix of federal contract closures occurred this year compared to the previous one, "showing the strengthening of security."
Palo Alto's (PANW) 27% year-over-year increase in billings was considered "impressive," especially by comparison.
Palo Alto Networks (PANW) reported earnings of 83 cents per share on $1.6B in revenue in the first quarter, up from 83 cents per share on $1.55B in revenue.
Looking ahead to its second fiscal quarter, Palo Alto Networks (PANW) said it expects adjusted earnings per share between 76 and 78 cents per share, on revenue between $1.63B and $1.66B. The fee is expected to be between $1.94B and $1.99B.
Palo Alto Networks (PANW) expects full-year adjusted earnings per share between $3.37 and $3.44 per share and a slight increase in earnings, as they now see sales between $6.85B and $6.91B. It previously forecast full-year sales of $6.85B and $6.9B.
Looking to the future, Kothari said that some cybersecurity vendors will begin to see greater scrutiny of their actions, but his stories are focused on the sector, technology, consumer goods and products that are more affected than utilities, oil, security and those in the government.
"Overall, vendor integration processes remain strong and security advancements within critical infrastructure remain drivers," Kothari said.
Last week, Loop Capital raised Palo Alto Networks (PANW), noting "signs of increased activity driven by the number of large projects."