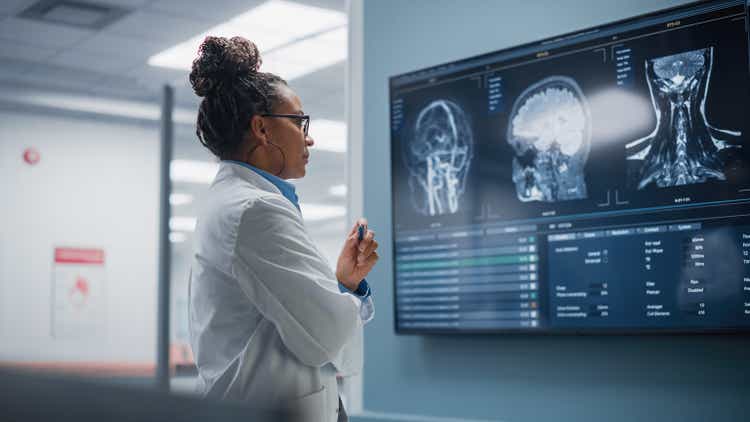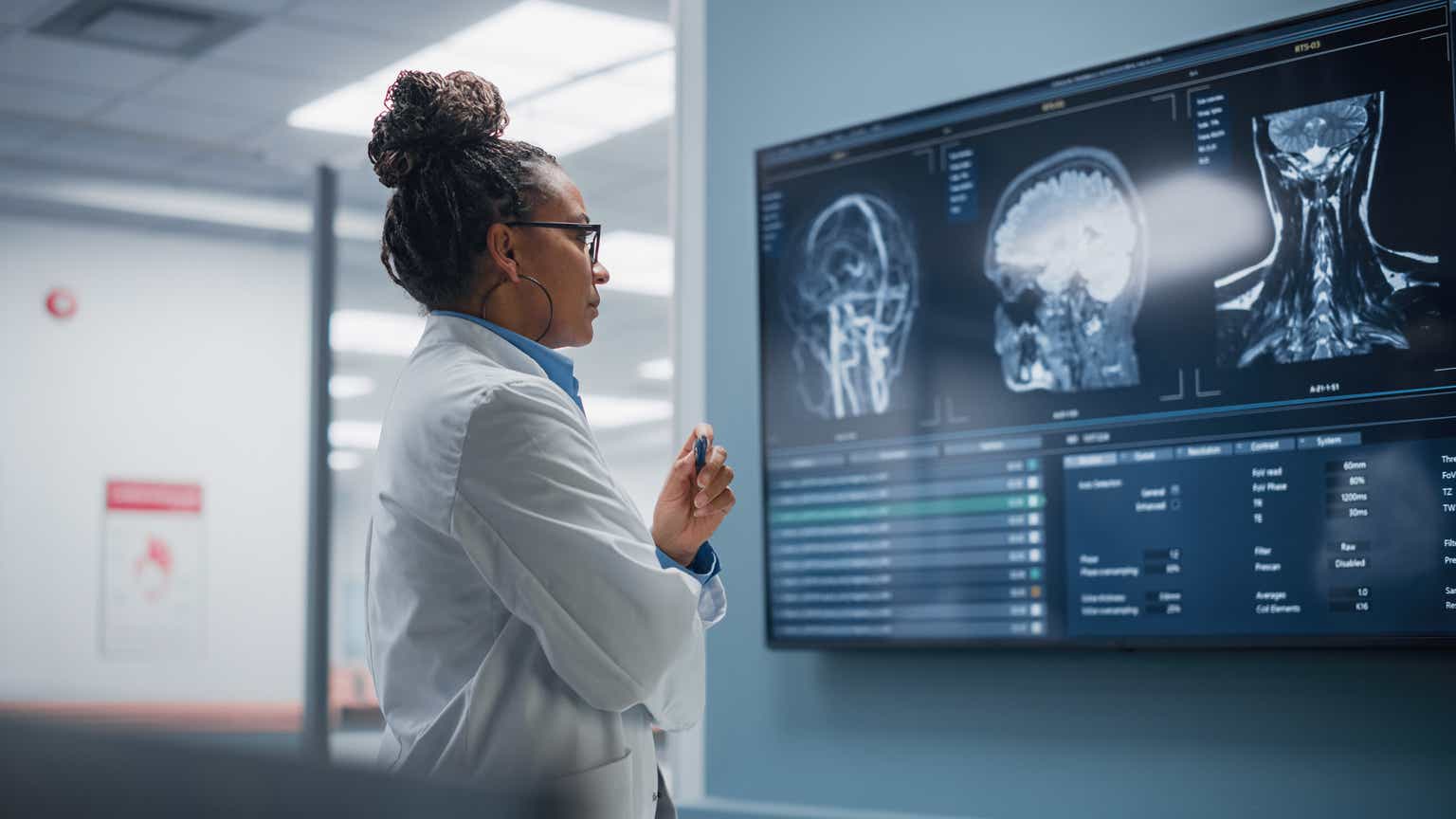 Plus Therapeutics (NASDAQ: PSTV) reported updated data from two ongoing trials of radiotherapy rhenium (186Re) obisbemeda in patients with glioblastoma (GBM), and leptomeningeal metastases (LM).
GBM is a type of cancer that affects the brain or spinal cord, while LM is found when cancer occurs it spreads to the membranes surrounding the brain and spinal cord.
ReSPECT-GBM
A phase 1/2a trial, called ReSPECT-GBM is evaluating a single dose of Rhenium-186 NanoLiposome.186RNL) in 24 patients with recurrent glioma (GBM).
The company said the data showed a significant improvement in overall survival associated with the amount of radiation to the tumor and the size of the tumor treated. An increase of 100 Gy in the dose taken corresponds to a decrease of 35.7% in the risk of death.
The company found that a 1% increase in the number of treated tumors was associated with a 4.5% decrease in the risk of death.
A second phase approval dose of 22.3 mCi in 8.8 mL is being studied for tumors of 20 mL or less and is expected to enroll an additional 31 patients, the company added.
The RESPECT-LM study
In addition, the company reported data from the first two groups of the 1 / 2a trial, called ReSPECT-LM, in patients with LM.
in this way the dose of obisbemeda given through the inside of the catheter (Ommaya reservoir)
The company said the data showed that as much as one rhenium 186RNL obisbemeda dose administered through an intravenous catheter (Ommaya reservoir) at 6.6 mCi in 5.0 mL in group 1 benefited volunteers dose of 18.7 to 29.0 Gy for ventricles and cranial subarachnoid space. The dose was well tolerated with no treatment-related complications exceeding grade 1.
All four patients treated so far in groups 1 and 2 were observed to have rapid and adequate rhenium (186Re) obisbemeda distribution in the cerebrospinal fluid (CSF) subarachnoid space that was solid for 28 days, according to the company.
Plus Therapeutics reported that all patients showed a decrease in CSF cells after treatment, ranging from 46% to 92%.
In addition, in collaboration with Lurie Children's Hospital researchers, they hope to submit an investigational new drug (IND) to obtain FDA approval to begin a phase 1/2a trial of rhenium in children.186Re) obisbemeda in supratentorial recurrent or progressing childhood ependymoma and advanced glioma.
"Rhenium-based radiotherapy (186Re)obisbemeda in patients with GBM and LM has, to date, been shown to be feasible and safe at multiple doses and at different levels of delivery. In addition, it is unusual to see such a strong correlation between overall survival and alcohol consumption at this time," said Andrew Brenner, principal investigator of the ReSPECT-GBM and ReSPECT-LM trials.
In August as well, Plus reported the beginning of the trial.
PSTV +8.47% to 0.50 $