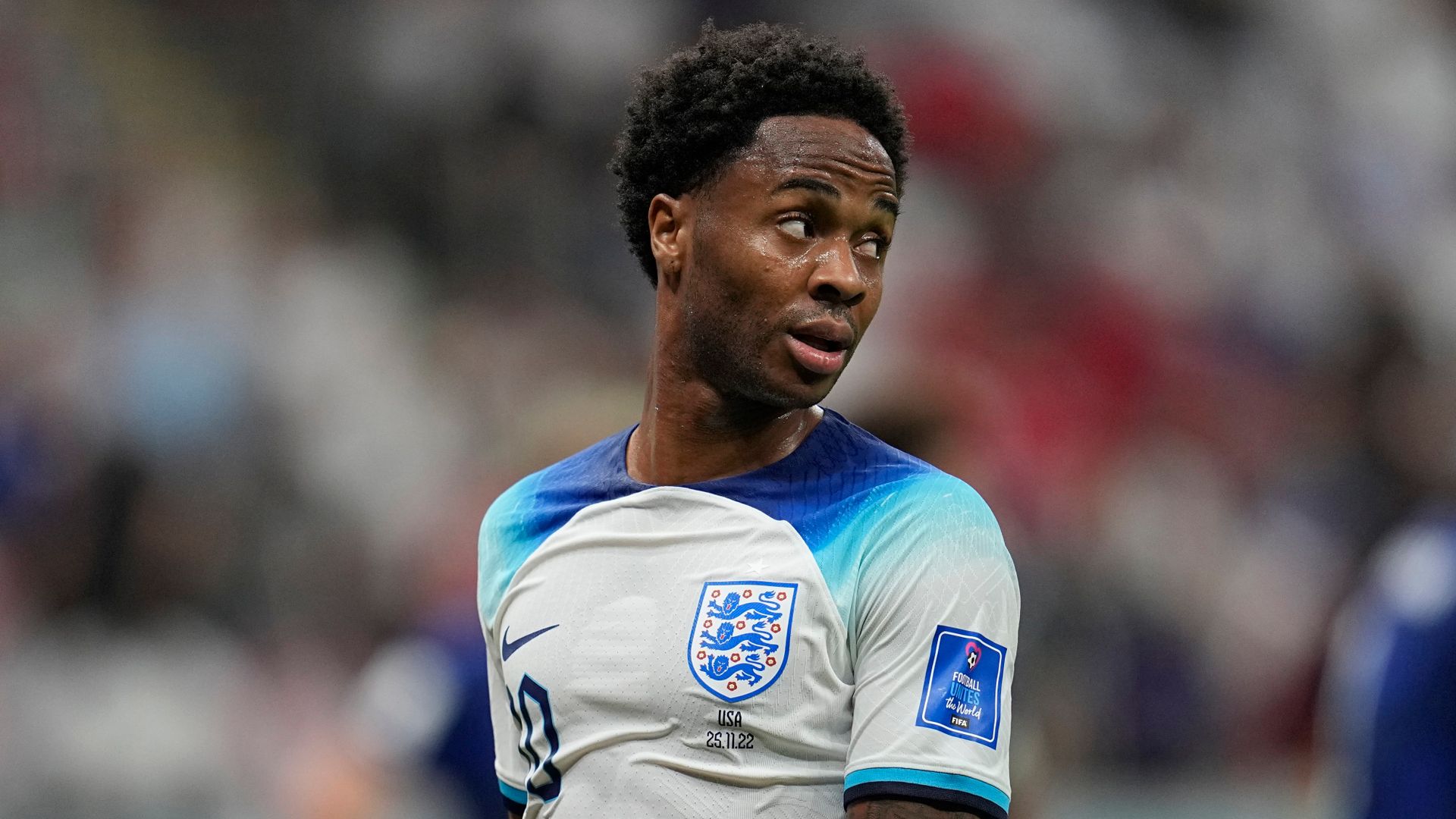 Raheem Sterling has returned to the UK from England's World Cup camp after gunmen broke into his home while his family was inside.
Sterling missed England's 3-0 win over Senegal in the last 16 after being withdrawn from the squad due to a "family matter" shortly before kick-off, having started two of the Three Lions' three World Cup games so far.
It is understood that Sterling wanted to go home as soon as he was informed of the break-up, shaken and concerned for the lives of his children.
Manager Gareth Southgate has confirmed that Sterling will return to the UK but it is understood that the player could return to Qatar if conditions improve.
England will face France in the quarter-finals on Saturday.
Asked if Sterling could return to action in the tournament, Southgate said: "I don't really know, it's a problem he has to deal with, I don't want to push him.
"Sometimes football is not the most important thing and family has to come first."
England's path to the World Cup final
Quarter-finals – Saturday December 10
England vs France – Start at 7pm
Semi-finals – Wednesday December 14
England vs Morocco/Spain/Portugal/Switzerland – Start at 7pm
Last 16 games
Saturday December 3rd
Netherlands 3-1 USA
Argentina 2-1 Australia
Sunday December 4th
France 3-1 Poland
England 3-0 Senegal
Monday December 5
Japan (Cinners of Group E) vs Croatia (Finalists in Group F) – Kick-off 3pm
Brazil (Group G winners) vs South Korea (Finalists in Group H) – Kick-off 7pm
Tuesday December 6th
Morocco (Group F winners) vs Spain (Finalists in Group E) – Kick-off 3pm
Portugal (Group H Winners) vs Switzerland (Finalists in Group G) – Kick-off 7pm