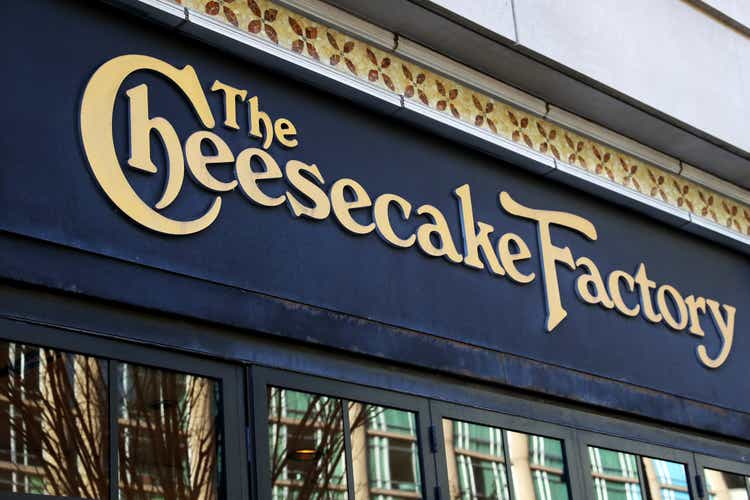 Shares of Dine Brands (NYSE: DIN) and Cheesecake Factory (NASDAQ: CAKE) fell on Tuesday when Raymond James analyst Brian Vaccaro cut his number on the metal to hold-parity.
Vaccaro cited 20%+ year to date gains of two restaurant retailers as reasonable advise to "take the chips off the table" starting in 2023. The group also advised that EPS estimates for the year are above average for both Cheesecake Factory and Dine Brands.
Vaccaro subtracted his price from the two prices and rescinded his previous purchases.
In contrast, Dave & Busters (PLAY) and Bloomin' Brands (BLMN) were named "top ideas" in the restaurant space while Brinker International (EAT) was also given an Outperform rating. The price targets for each name were raised on Tuesday due to increased optimism in the retail and offshore markets and a more favorable view of US consumers than most of Wall Street.
Read more about Citi's recent downgrade of Cheesecake Factory.