Cheltenham Festival winner L'Homme Presse joins open company for the first time when he returns in the Betfair Exchange Rehearsal Handicap Chase at Newcastle on Saturday, live on Sky Sports Racing at 3.25pm.
Venetia Williams' seven-year-old, 10/1 in the Gold Cup at Cheltenham in March, was due to return to Ascot last Saturday, but a dry ground saw him withdrawn for the day and returned to Gosforth Park where he will be offered work. heavy lifting which is often a very competitive handicap.
The progressive, flashy jumper was on the rise last season hitting five straight fences, which included wins in the Dipper at Cheltenham on New Year's Day and the Scilly Isles Novices' Chase at Sandown, before stepping up to three miles. with aplomb to bring the Brown Advisory Novices' Chase to the Festival.
Although his season ended with defeat at Aintree, this was his false move in an excellent campaign and his handler will be hoping to see him bounce back.
"He will have to give a lot of weight to the good horses who will be his debut, but it will be good to get him back on the course and we are looking forward to his run," Williams said. "He ran well all last season and he improved a lot during the season. Now he has to compete at a higher level and we're looking forward to seeing how he can use it."
Defender of the hero No Right double attempt at the top 6lb and joint trainer Harriet Graham is hoping for another strong display following a respectable second appearance at Kelso.
"We're happy and hopeful and they're looking good at home," Graham said. "Obviously, this is a very difficult call and there are two very heavy, thin ones who seem to be progressing slowly and obviously Venetia's horse is there. Actually, we were very happy with this because it meant that the weights did not move. up and It is useful for us, but on the side it is a high horse to ride.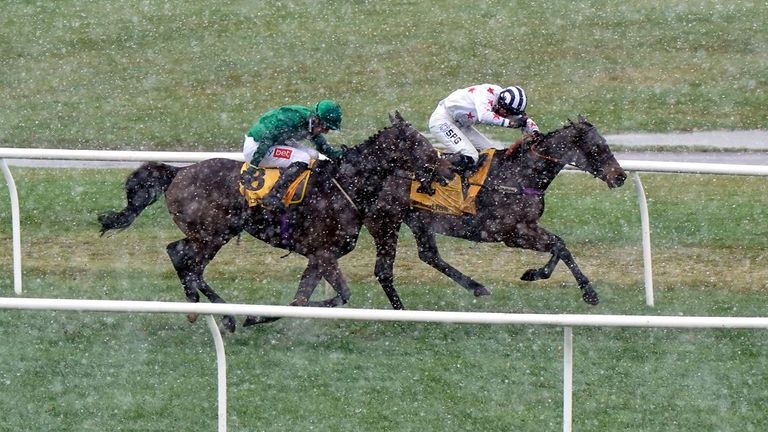 "Kelso was a very well-prepared runner. He obviously did it at the end of the race with a lame horse, and it's difficult for him because he only runs one way, so it's obvious. If he starts well and starts playing well, then he can break other horses' hearts, but always they search for him a little.
"But we are hopeful and Craig Nicol, who rode him well at Kelso, will ride him again."
Sandy Thomson won the race in 2020 with Yorkhill and looks set to win it for the second time in three years Dingo Dollarwho was third to Aye Right 12 months ago and made up for it with a convincing eight-and-a-half length victory at Aintree earlier this month.
He said: "The patient hasn't done him any favors because he's beaten a few big horses and some who haven't been (at Aintree). But he's very good and instead of rolling 12 stone around Haydock next Wednesday, nothing else. He'll go and take his chances and run a really good race, but now he is 10 years old and he has already won."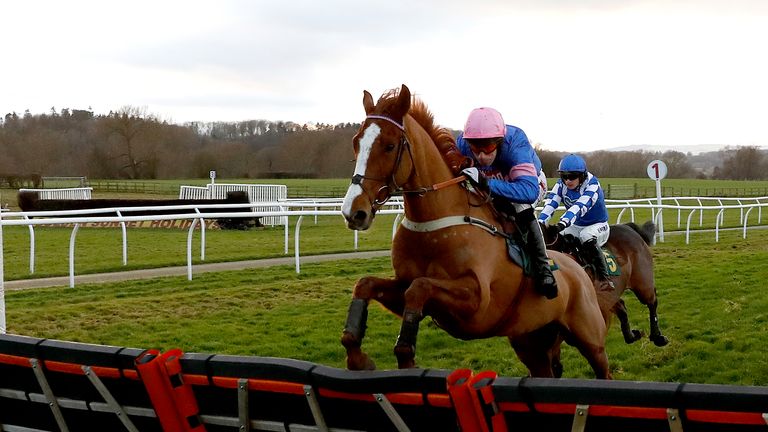 Biography of Mark Walford Going into Overdrive He has been very versatile and will be looking to extend his four-race winning streak after taking his form to the next level at Wetherby recently.
"He's been amazing," the trainer told Sky Sports Racing. "His reappearance of the season at Wetherby was his best performance after a short break and we hope he will be back again.
"He's faced a limited environment in Newcastle, but that's something we think he can handle – it shouldn't be a big problem.
"We trainers are known for moaning about the handicapper, but that was one event I was pleased with – I thought he could have gone up a couple of pounds (after Wetherby). If he had jumped the last three well, he would have been a convincing winner.
"He was lonely up front and we will remember him at Newcastle."
Biography of Kim Bailey Happygolucky he was a winner at the Cheltenham Festival before his successful run at Aintree in 2021 but he is now 595 days away from missing the entire 2021-22 season.
Trainer Kim Bailey has confirmed Grade 3 winner Happygolucky has entered Saturday's Rehearsal Chase at Newcastle, live on Sky Sports Racing.

Bailey said: "I'm very happy with him. He was due to go to Cheltenham two weeks ago. He did a good job earlier this week and we're looking forward to it.
"Every trainer is walking crookedly (with the ground). I feel very sorry for the clerks of the course. All these racetracks are drinking water like drunks."