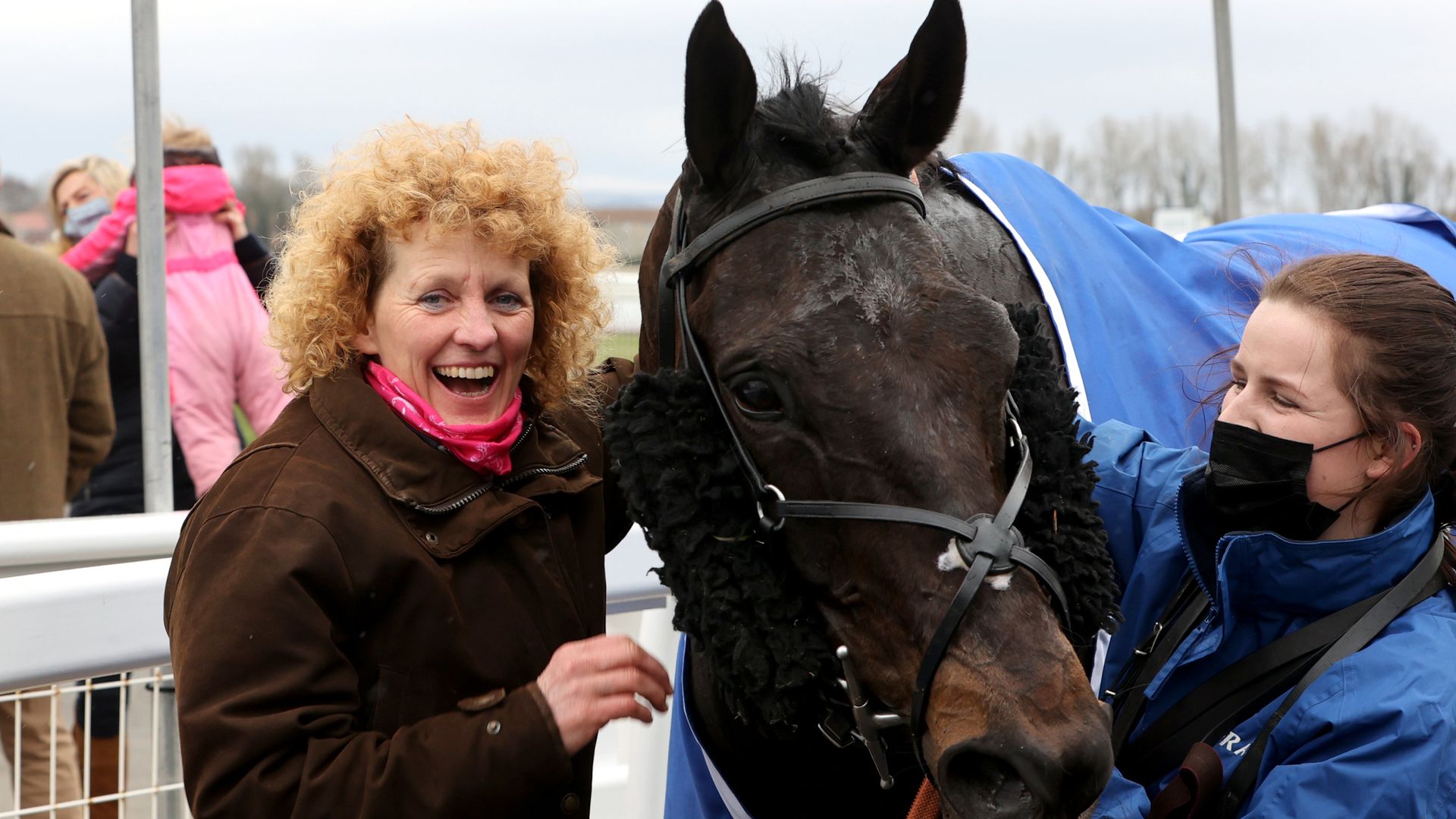 Newcastle's Gosforth Park will host a proper jump-off on Thursday when Lucinda Russell's star player takes on Hidden Object, live on Sky Sports Racing.
2.48 Newcastle – Hidden Ruler heads sextet
Only six runners are on the line Follow @attheraces on Twitter Handicap Chase (2:48) but it seems the heat is difficult to overcome, and I like it very much Hidden Ruler coming here after winning last week with a head on the track.
He faces some better players here and has 7lb to win, with Lucinda Russell's Rowdy Rustler chasing a good mark of 109.
The seven-year-old has had wind surgery, as Gerryville come here in good form for Micky Hammond's team.
2.13 Newcastle – 14 runners in the hot handicap hurdle
In the last heat, 14 go to the pole Clear the Fence On youtube.com/attheraces Handicap Hurdle (2:13) plus the last two winners.
Shut Down Luke he won the final for Jackie Stephen's team at Kelso despite being a specialist at the venue.
Lucky Lover Boy has won four of his last six and finished second to Oliver Greenall and Josh Guerriero – he is the favorite and won't be far off if he keeps up the form.
1.03 Newcastle – England's Fenland Tigers chase hat-trick
The Download The At The Races App Handicap Hurdle (1:03) it's another very competitive heat with 15 runners on the line although they all seem to have Sam England Fenland Tigers to beat.
The six-year-old has won his last two at Hexham and Carlisle, although this looks to be the toughest race he has faced in a while, with eventual winner Bouncing Bobby going to Martin Todhunter's team.
Peter Kavanagh will take the 5lb handball to his back, as Great Raffles returns to Micky Hammond's season after winning twice at the end of the last campaign.
Thursday competition | The latest Sky Bet news
Watch every Newcastle race live on Sky Sports Racing on Thursday, November 17.