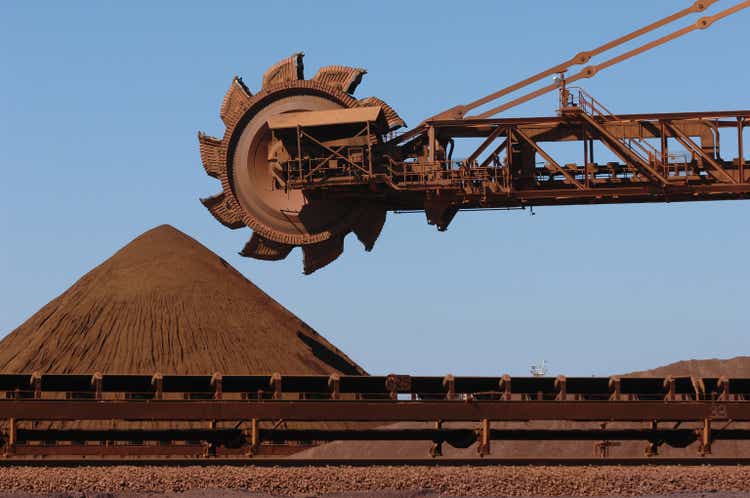 Vale (NYSE: VALEWednesday expects to produce 310M-320M tonnes of iron ore in 2023, on top of the 310M tonnes produced this year, and plans to grow in the coming years to 340M-360M. tons in 2026 and more than 360M from 2030.
Vale ( VALE ) also released new nickel and copper production figures, seeing nickel output fall to 160K-175K tonnes next year from ~180K tonnes in 2022, while copper production is expected to jump to 335K-370K tonnes in 2023 from ~260K tonnes. this year.
In the longer term, Vale ( VALE ) predicts that nickel will rebound to 230K-245K tons in 2026 and more than 300K tons after 2030, while copper output should reach 900K tons from 2030.
The company also plans to spend $6B in 2023, up from $5.5B this year, and will be $6B-$6.5B annually in 2024-27.
The explosion in China's housing market should weigh on steel prices in the short term, but in the long run Vale (VALE) will benefit from the global bull market in Brazilian companies and Brazilian currencies, Romil Patel writes in a newly posted analysis. Searching for Alpha.