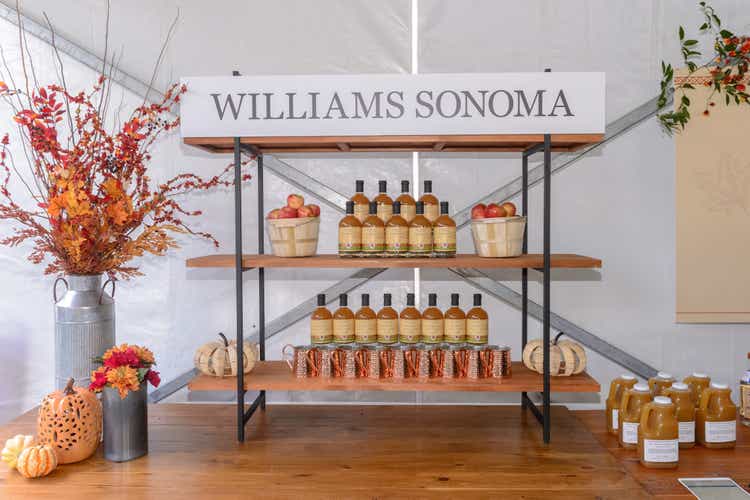 Williams-Sonoma (NYSE: WSM) fell after a slight miss with Q3 EPS and guidance changes that disappointed investors.
Comparable revenue growth was 8.1% for the quarter vs. + 6.7% agreement and was 25% more than the estimate of two years. Similar type revenue was up 4.2% at West Elm, up 19.6% at Pottery Barn, down 4.8% at Pottery Barn Kids and Teens and down 1.5% at the Williams Sonoma brand. CEO Laura Alber said the quarter's results reflect continued order fulfillment, strong product margins and cost control.
The retailer reported that non-GAAP gross margin fell 60 bps to 15.5% of sales. During the quarter, WSM saw higher shipping and handling costs while sales margins were lower than last year with a 30 bps increase.
Williams-Sonoma ( WSM ) reiterated its FY22 guidance for mid-to-high annual revenue growth and said it expects operating margins to be in line with FY21 margins. Due to high uncertainty, WSM said it will not revise or change guidance through FY24.
Williams-Sonoma (WSM) 10.66% in trading after a few hours up to $116.25.
The Seeking Alpha Quant Rating on Williams-Sonoma jumped to Strong Buy from Hold on November 14.